Backup & Disaster Recovery
Conduct business with peace of mind
Backup & Disaster Recovery services from Plexus IT protect your business from the unexpected by employing the continuous disk-based backup technology -- the safest method available today. Should a disaster strike, we guarantee rapid recovery so your business can continue operations like nothing ever happened.
With Backup & Disaster Recovery services from Plexus IT, you can enjoy:
Peace of mind - knowing all your critical files are backed up and stored safely in our secured data centers
Built-in retentions policies - ensure compliance with laws and regulations
Bandwidth throttling option - get full speed backup without slowing down your network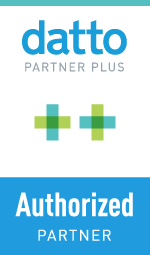 It's not just about data backup, Plexus IT and Datto offers Business Continuity plans that promise to keep your business up and running no matter what comes your way.
If you don't have 100% trust in your current business continuity plan, give us a call today for a free assessment: (818) 293-5592.